Real estate in Arabian Ranches 3, the UAE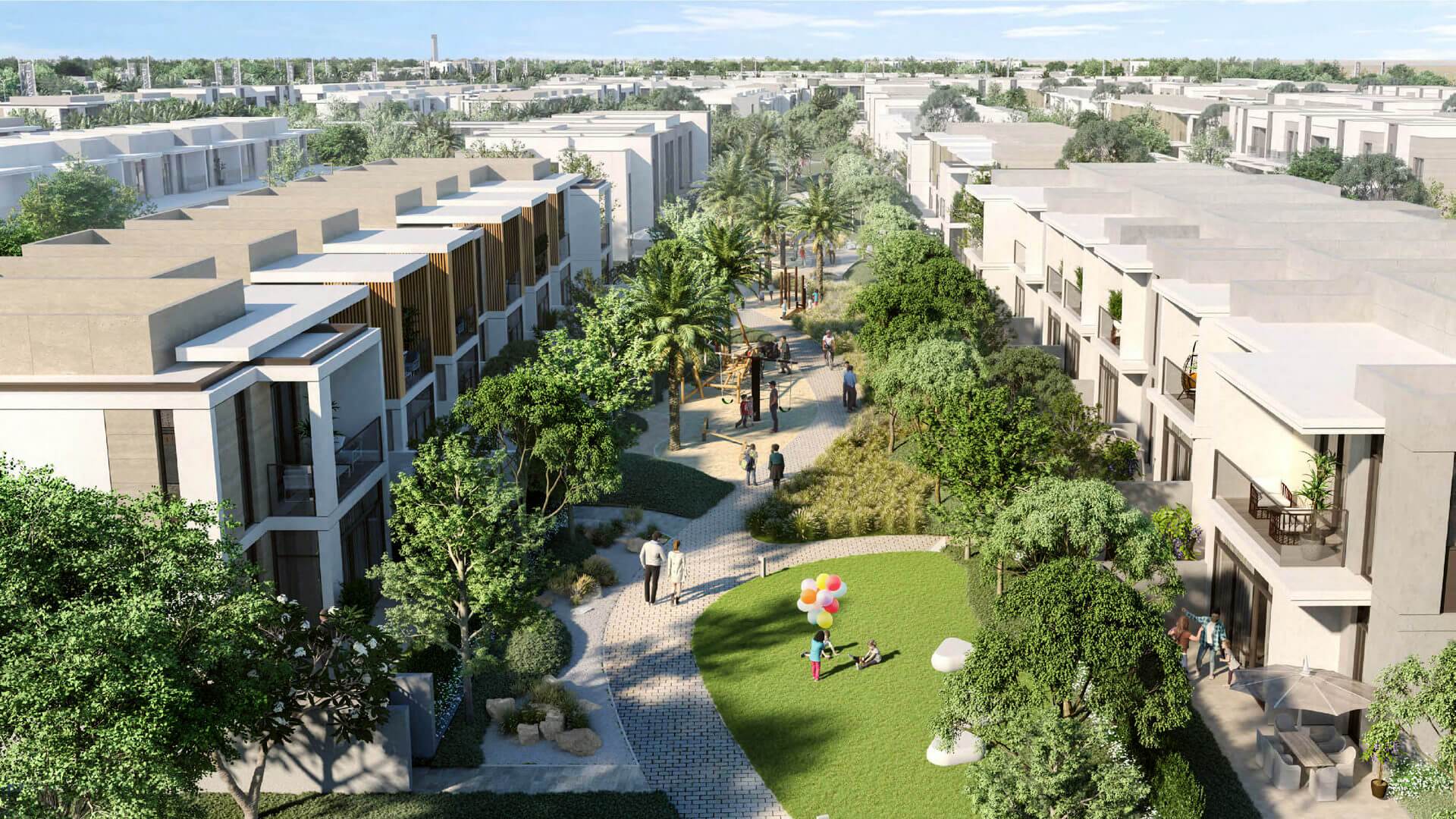 Lifestyle and features of the area
Buying a property in Arabian Ranches 3 means gaining a family-oriented, luxury lifestyle. Arabian Ranches 3 will feature a large park of 30,000 square metres, comfortable public areas, numerous sports fields and other recreational areas.
The complex will have magnificent, landscaped areas and large, manicured areas. Playgrounds, swimming pools, and treadmills will be scattered throughout the area. A central park with a cricket field and numerous other sports fields will help to promote a healthy lifestyle. Besides, residents wishing to exercise can use the gym and fitness studio situated within the community.
The area also has a cricket pitch and tennis courts. It houses a clubhouse, shopping malls, and gourmet restaurants. Inside the community is a 4-kilometre- long boulevard and a "lazy river".
The community will be an ideal place for large and small families with children to live, as well as for those wanting to escape the hustle and bustle of the big city. To choose real estate Arabian Ranches 3 for foreigners, leave a request on the website.
Property types in Arabian Ranches 3
Looking for highly liquid and profitable real estate? Arabian Ranches 3 features spacious villas and townhouses. Each residential unit has a laconic and functional design and a recognisable architectural appearance. You can choose from a wide range of mansions. The community features 3- and 4-bedroom townhouse residences. Villas at Arabian Ranches 3 are offered in 3-, 4-, and 5-bedroom options.
The area of villas can vary from 176.5 to 464.5 square metres, and townhouses have a total area of 176.5 to 371.6 square metres. Each sub-community presents properties of different areas, in different layouts and architectural styles.
Arabian Ranches 3 property prices range from AED 1,300,000 ($353,900) to AED 4,600,000 ($1,250,000).